Different Ways to Make Cold Brew Coffee: Demystifying the Process and Equipment Choices
This post may contain affiliate links. If you make a purchase through a link I may earn a commission. As an Amazon affiliate I earn from qualifying purchases.
Just as hot brewed coffee can be made in many ways, there are different ways to make cold brew coffee.
The process of cold brewing is unique, and the array of equipment choices available can make it seem complicated. This guide aims to simplify these aspects for you.
I'll break down the cold brewing process and help you navigate through the equipment maze. Start your cold brew journey with confidence and clarity, right from your kitchen!
There are really only two main methods of extraction and everything else is a variant of those: immersion and cold-drip.
Brewing Methods:
Immersion:
Immersion is simply soaking coffee grounds in water. That's it. There are certainly variables to consider in order to get the best tasting brew, but if you have water, coffee, and a container you are good to go.
With immersion, the variables are:
Time
Temperature
Ratio of coffee to water
Type of Beans (roast, location, and grind)
Tip: I prefer to use a glass container as plastics or metals may cause off flavors. A mason jar is ideal and inexpensive.
Once your coffee is finished brewing, you will need a way to separate the grounds from the water. Enter the filter.
You can choose to brew with your coffee filter in place, so that all you need to do is remove the coffee grounds and filter from the liquid. Or, you can strain your finished brew through a filter after brewing is complete.
With a filter: The simplest way to make cold brew is immersion with a filter. This can be a bag, pouch, or mesh basket
cotton drawstring bag (reusable)
stainless steel mesh basket (reusable)
nylon mesh bag (e.g. nut milk bag) (reusable)
paper drawstring or heat seal tea bag (disposable)
With this method, the coffee grounds are placed in the filter and both the coffee and the filter soak for 12-24 hours. When brewing is complete, the filter is removed and the coffee is ready.
| Pros | Const |
| --- | --- |
| Simple | Depending on the filter type, flavors can show up in the coffee |
| | Cleaning a reusable filter can be messy |
Some pitcher style coffee makers come with their own filter basket, which is an advantage of buying a cold brew pitcher.
Or you can use re-usable bags to hold your coffee grounds. I personally prefer not to use these bags as the cotton ones left a strange taste in my coffee, and the nylon ones were fine but got stained and were difficult to clean.
Without a filter: Instead of brewing with the filter in place, the coffee grounds are loose in the water during brewing. Filtration occurs after brewing is complete.
Because filtration occurs at the end there is less contact with the filter so less chance for it to introduce flavors to the coffee.
| Pros | Cons |
| --- | --- |
| Simple | Cleanup of brewing container: may have grounds stuck to the walls |
| Purer flavor | Cleanup of filter if using a re-usable one (instead of paper as shown above) |
| | Need something to hold your filter such as a pour over cone. |
Tip: Once you are done straining, put your filter in the sink, rinse out your brewing container and pour the water into the filter to strain out any leftover coffee grounds from your container.
Cold Drip:
Cold brew drip systems allow water to drip through the machine one drop at a time. The rate can be adjusted, but you can have coffee with these systems in as little as 2 hours.
The water doesn't contact the coffee for all of that time which begs the question will this coffee be under extracted? It doesn't. In fact my cold dripper (the Dripo) yields a really nice, bold cup of coffee.
For me, the keys to great cold drip coffee is using enough coffee grounds and pre-wetting your coffee to avoid channels.
The downside of the drip method is you will likely need to purchase a special brewer for this (unless maybe you have some food safe chemistry glassware and stands hanging around….hmmm). These brewers are generally more expensive than immersion systems.
Variations on Brewing Methods
Rapid Systems:
One of the pain points of being a cold brew lover is the time it takes to brew. There are no impulsive cups of coffee to be had unless you go to the coffee stand.
Manufacturers have tried to address this by introducing rapid brew makers. These are essentially a variation of immersion, but they speed things up by agitating the grounds and water. This is said to speed up extraction, but my experiences with a couple of these devices produced meh results.
Here is one popular maker I tried: Dorothy Presto Cold Brew Maker Review
Pour Over:
This is not strictly a cold brew method but rather a hot brew method for making iced coffee quickly. Some people feel that certain coffee flavors can only be released with hot water.
This is true. Cold brew tastes different from iced coffee because different components and flavors are extracted with hot water.
The pour over ice method extracts the coffee with hot water and then immediately cools it drip by drip over ice.
Detractors claim that the ice dilutes the coffee, however when done carefully to control the rate of drip, the ice does not melt very much.
Cold Brew Queen Experiment:
So, I had to wonder why no one had tried a true hybrid method between pour over ice and immersion?
In this test I boiled water and let it sit for a couple minutes to let it cool slightly. Water boils at 212 Fahrenheit and ideal temperature for brewing coffee is 195-200 F.
Then, I poured just enough coffee over the grounds to wet them. In essence I bloomed the grounds with some hot water.
Then to cool everything quickly I topped off the container with cold water—ice cube optional depending how cold your water is. Then, I let it immerse for the usual time and strained.
Two tasters sampled the results.  Taster 1 preferred the hot bloomed coffee slightly citing a better body and interestingly less bitterness. Taster 2 preferred room temperature brewed.
I am taster 2 and dislike hot coffee, and taster 1 loves hot coffee. Try it yourself and see which one you prefer.

Now that you've chosen a method, here are some tips to keep in mind to bring your coffee to the next level.
Making Better Cold Brew: The effects of time, temperature and grind:
Temperature: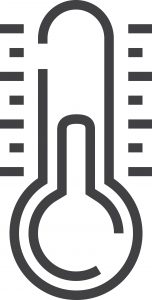 The temperature of the water used to brew will influence the final result. When making hot brew coffee, you don't want to brew too long or the coffee will become overextracted. Overextraction creates bitter coffee.
When brewing with cold water, coffee needs to contact the water for a longer period of time. If the coffee is not brewed long enough, the grinds will be underextracted which results in a thin bodied and weak brew.
Cold brew can be made with room temperature water or cooler. Brewing at room temperature takes between 2 and 20 hours (yes, that's a big window–longer will be stronger). I always brew in the fridge because I am a food safety nut. This can take as little as 7 hours and as long as 24. Same principle applies…
Longer=Stronger
Time:
The degree of grind is closely linked to brew time as well. Finely ground coffee requires a shorter brew time while coarsely ground coffee needs a longer time to fully extract the coffee.
Finely ground coffee that brews for too long will be overextracted.
Coarsely ground coffee that does not brew for long enough will be underflavored.
Time is a variable all on its own (independent of temperature). I just said brewing longer makes it stronger but you can go too far. Brewing too long can lead to overextraction (marked by bitterness in both the coffee and the drinker!).
Underextraction will produce coffees that do not have the full flavor of a properly brewed cup. The optimum brew time is 12-20 hours.
Summing up temperature, time & grind
The colder the water, the longer the brew time needed
The longer the brew time, the more extracted your coffee will be
The coarser the grind, the longer the brew time needed
Making Better Cold Brew: Equipment Considerations
Brewing Container:
Because of the long contact time in cold brew coffee, the type of container used to brew the coffee can make a difference in the final flavor.
Glass or ceramic will be the most neutral. Plastic containers are okay if they are BPA free. Products made with Tritan are BPA free.
Stainless steel is a bit of a gray area. I will drink coffee from a stainless steel cup, but I don't steep my coffee in it. Personally, I feel after extended contact there is a slight metallic taste.
Filters:
There are a few different ways to filter coffee. The type of filter will affect how many coffee oils make it into the final cup, as well as whether any sediment is at the bottom of your cup.
Cloth—Cloth filters include a variety of cotton or mesh products. Cotton products may absorb oils and be difficult to clean over time. These filters are okay for filtration but with brew in the bag immersion techniques they may impart flavors to coffee even after repeated washings.
I experimented with organic cotton drawstring tea bags early in my coffee journey and quickly moved on. Despite boiling the bag before use and multiple washings, the coffee always tasted like sucking on a washcloth.
Nylon mesh bags (for example nut milk bags) impart less flavor than cotton, but tends to allow more sediment into the cup.
Paper—Paper filters will produce the clearest coffee (little sediment). The downside of this is that it may also absorb the coffee oils, which can diminish the flavor profile of strained coffee. If you use paper filters, you should rinse them before use to rinse away some of the paper flavors.
The other factor is the great bleached vs. unbleached debate. Some tasters can't tell the difference, while others claim they can. A tasting experiment done by Stumptown Roasters  determined that oxygen bleached filters are the best choice.
Personally I prefer white filters over natural (brown). I do taste the difference.
French Press—French press coffee makers are a logical choice for cold brew. They have a built in sieve that pushes the grounds to the bottom of the container and holds them there. The mesh allows oils to make it into the coffee but also some sediment. Use coarser grinds with French Press to reduce sediment in your cup.
Metal mesh– Some coffee experts advise against coffee contacting metal so immersion with metal mesh is not recommended and may impart flavors to the coffee. For filtration, mesh filters will leave some fine sediment similar to nylon mesh bags.
What type of water is best?
No special water is required, but if your water is overly chlorinated you should use filtered water. Using bottled water can create a flatter brew as can overly hard water. As a rule of thumb, use water that tastes good to you on its own.
Read more: Best water for coffee