DIY Flavored Syrups for Coffee and more…
This post may contain affiliate links. If you make a purchase through a link I may earn a commission. As an Amazon affiliate I earn from qualifying purchases.
While most days, I am perfectly content with a glass of straight black iced coffee, every once in a while you just need to treat yourself. Coffee syrups are just the thing to add sweetness and interesting flavor notes to your drink. The fun doesn't stop at coffee though, use these as toppings for pancakes, ice cream, or even in cocktails.
Flavored syrups also work well in blended drinks, warmed up cold brew, or cool cold brew (though thicker syrups may not dissolve as fully).
At their core, most of these recipes are just simple syrups with flavorings. Simple syrups, staple of the cocktail bar, are easy and inexpensive to make. Start with sugar and water, and add flavor. Mix things up by trying different sugars like brown sugar or coconut sugar.
The only caution is sometimes when you heat sugar and water, the sugars can crystallize. This is especially true if your syrup has more sugar than water. Two tricks to minimizing this are:
Avoid the temptation to stir it too much. When sugar contacts a surface like a spoon or the side of a pan it might start crystallizing.
Add about 1 T. of corn syrup per cup of sugar. The corn syrup has different sugar molecules that act like a separator between the molecules that want to crystallize. Honey can work as well if you prefer not to use corn syrup.
To make a basic flavored simple syrup start with this base recipe:
Simple Flavored Syrup
Ingredients
1 c. sugar

1 c. water

1-2 tsp. flavoring extract of your choice

1 T. corn syrup (optional)
Directions
Combine water and sugar (and corn syrup if using) in a saucepan and place over medium heat.
Bring just to the boiling point, then reduce heat to a gentle simmer. Simmer for 5-10 minutes until slightly thickened.
Remove from the heat and stir in the extract.
Notes
Notes: The amount of extract you add will depend on how strong it is–for example peppermint packs a wollop so start with less and adjust to taste. I start with 1 tsp and then adjust from there. Some extracts to try include maple, hazelnut, orange, almond, or coconut.
Makes about 1 cup
Here are some great diy coffee syrup recipes to try:
Cinnamon Syrup
A Cultivated Nest has an easy to make cinnamon syrup. Besides coffee, try this on pancakes or waffles. Yum! This recipe switches things up from the basic formula by using brown sugar instead of white sugar, and by infusing the syrup with cinnamon sticks rather than using an extract.
Triple Vanilla Syrup
If you want to take your vanilla syrup to the max, try this triple vanilla syrup from Fox and Briar. It takes a little extra time to make the vanilla sugar, but the 1-2-3 punch of vanilla sugar, bean, and extract will ensure you have an amazing vanilla flavor.
Peppermint Syrup
A Girl Worth Saving has another variation. This one uses coconut sugar and is flavored with peppermint extract. I'm thinking peppermint mocha frappe with this one! A bonus is this one is paleo friendly.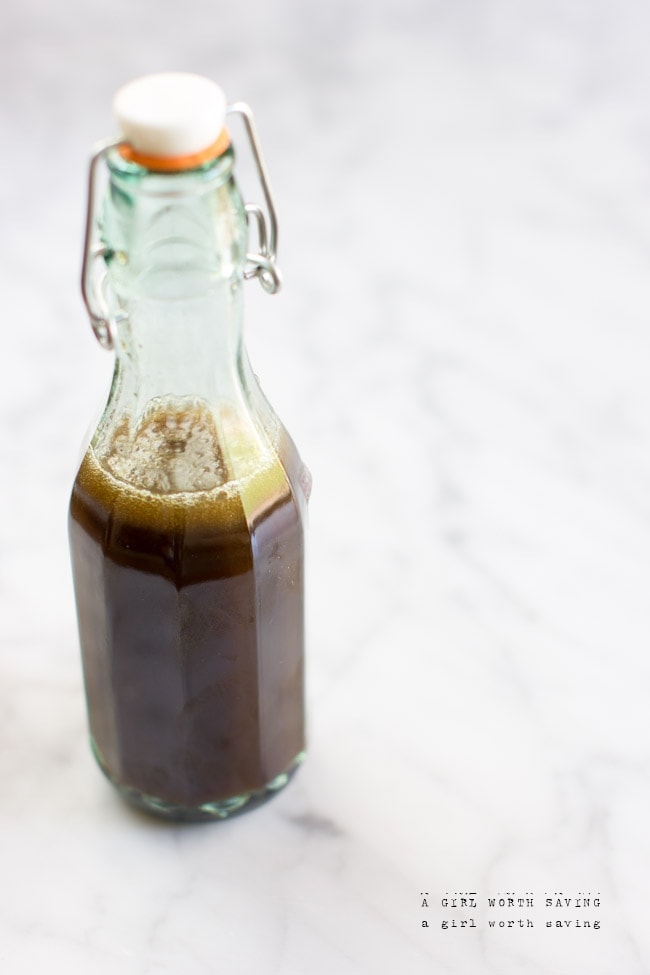 Caramel Syrup
This simple caramel syrup really resonates with me because like Lane of With Two Spoons, I had a horrible diet Coke habit and replaced it with cold brew coffee! (I still drink a little cola, but much less than before). This is a caramel sugar syrup (some caramel syrups have dairy in it, this does not) that will give your coffee a lovely, full bodied sweetness.
Chocolate Syrup
To make my favorite, the mocha frappe, you need chocolate syrup. Fortunately it is easy to make at home and your can pronounce all the ingredients. Here's my favorite chocolate syrup.
There are so many ways you can go with these syrups, but hopefully this gives you some inspiration to get started with your own flavored coffee syrups.